Automatic Recurring Checklists
Create Schedules To Run Your Processes
Let Us Run Your Checklists
Repetitive Processes Should Be Automated
Many businesses have processes that repeat on an expected basis.
A shop owner may have a checklist for opening their shop. This checklist is likely to be required every day at a specific time.
Don't waste time manually creating a checklist every day. Let us do this for you.
Combine this with our other automation features for even greater improvements to the productivity and efficiency in your business.
Simple & Powerful
Schedule Creator
Automatically run your checklists to your own custom schedules.
Repeat daily, weekly, monthly, yearly, every other thursday, every 3 months on the 15th. We will be able to cover every scenario you can think of.
Don't worry about manually creating checklists for your recurring processes. We'll do it for you.
Combine scheduling with our other features and your processes can be run and completed without any extra input from you at all. You will love the ways in which we can reduce your workload.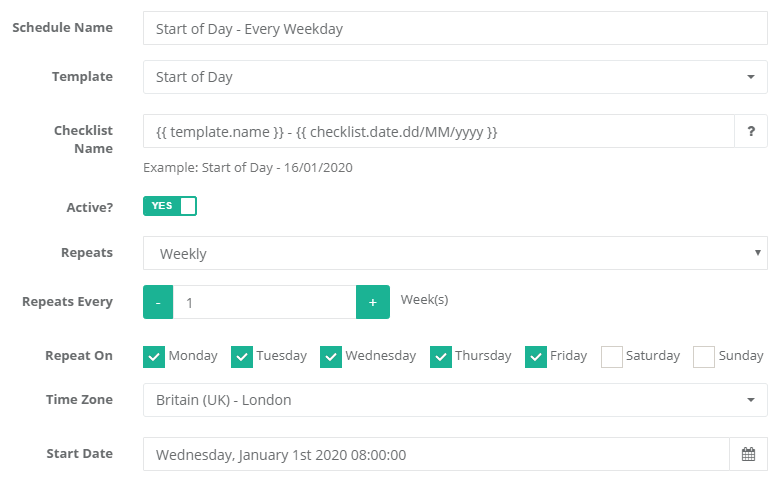 Get a Free CheckFlow Account
Take Control Of Your Workflows