Easily Create Powerful Checklists
Streamline Your Workflow & Standardize Your Processes
Checklists created within CheckFlow are powerful, easy to use and beautifully presented. Have a look at some of the ways companies are using our checklist software to manage their processes and standard operating procedures more effectively.
Checklists Can Be Worked On By Multiple Users At The Same Time
Changes Are Instantly Synced Making Collaboration Easy
When you're working on a checklist in CheckFlow, you don't need to worry about viewing stale data or accidentaly overwriting a change made by a colleague or client. When a change is made to a checklist we synchronize the change to all users in your team. This includes anonymous users who may be accessing the checklist via a shared link.
Share Your Checklists
With Anyone Using A Unique Link
Allow anyone to access your checklists and complete tasks.
Simply toggle a switch in your checklist and provide the unique URL to anyone who requires access.
Users do not need to register or login when accessing a shared checklist. This allows you to easily collaborate with clients and is often used as a quick and effective way to collect information.
Create Recurring Checklists
Using Our Automated Scheduler
Automatically run your checklists to your own custom schedules.
Repeat daily, weekly, monthly, yearly, every other thursday, every 3 months on the 15th. We will be able to cover every scenario you can think of.
Don't worry about manually creating checklists for your recurring processes. We'll do it for you.
Combine scheduling with our other features and your processes can be run and completed without any extra input from you at all. You will love the ways in which we can reduce your workload.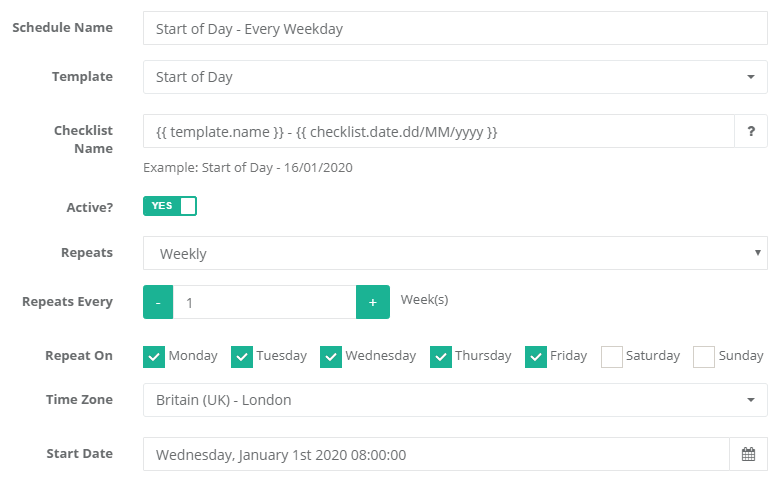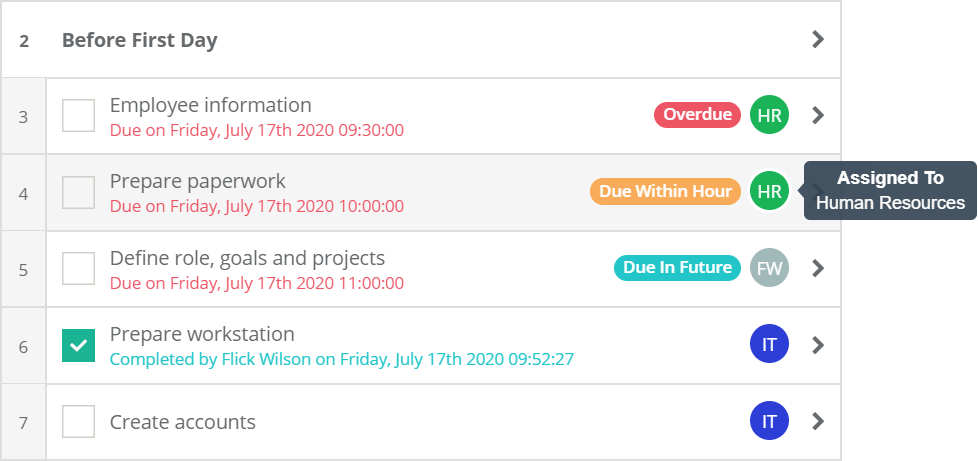 Assign Tasks & Set Due Dates
For Easy Collaboration
Assign tasks to users and/or groups. All assignees will be notified whan a new assignment has been made (unless they have opted out).
Control access to a task by specifying that only assignees can complete the task.
Set task due dates to ensure critical tasks are completed on time. If a task runs overdue a notification is sent to all assignees and all team administrators.