Powerful Automation Features
Reduce Your Workload & Streamline Your Processes
Easily Set Up Automations
For Improved Efficiency & Accuracy
Process automation is an effective way to reduce costs and improve efficiency within your business.
We have a number of powerful automation features you can implement in just a few clicks.
The greatest performance improvements are often achieved when these features are used together.
Learn more about our automation features below.
Recurring Checklists
Using Our Automated Scheduler
Automatically run your checklists to your own custom schedules.
Repeat daily, weekly, monthly, yearly, every other thursday, every 3 months on the 15th. We will be able to cover every scenario you can think of.
Don't worry about manually creating checklists for your recurring processes. We'll do it for you.
Combine scheduling with our other features and your processes can be run and completed without any extra input from you at all.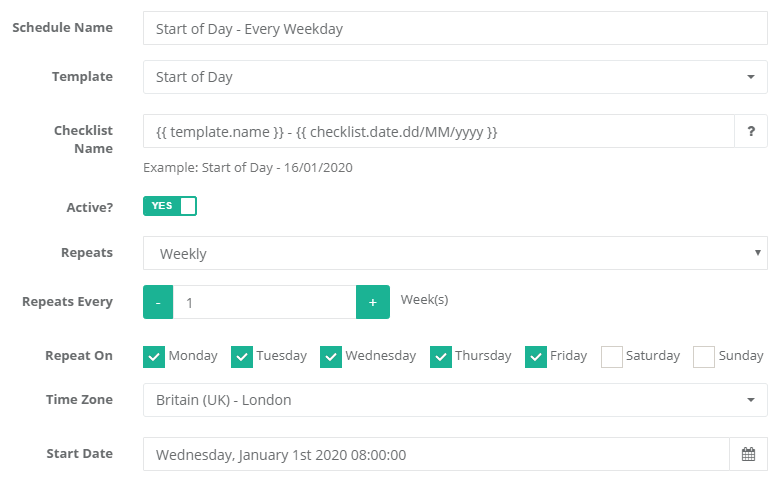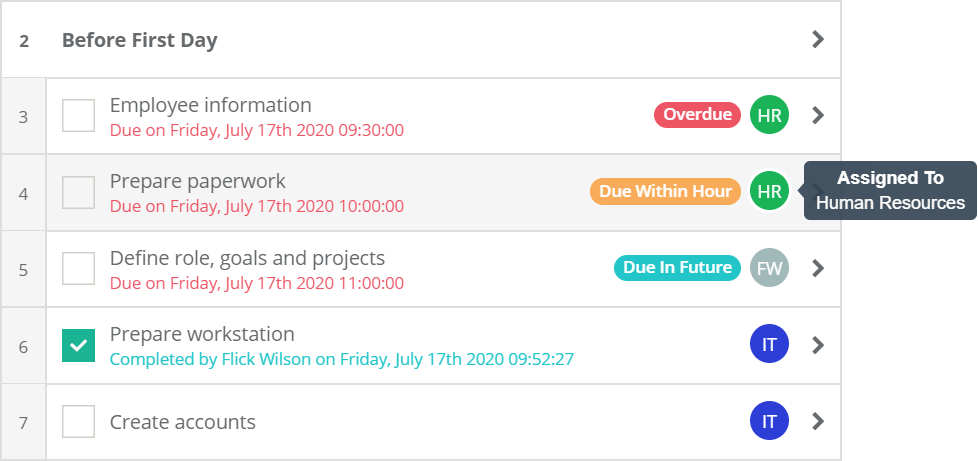 Assignments & Due Dates
Created Automatically For You
Define your task assignments and set task due dates within your template.
When a checklist is created it will inherit the assignments and due dates defined in your template.
Template due dates are dynamic. They're calculated based on the start date of the checklist.
Control access to a task by specifying that only assignees can complete the task.
Use Conditional Logic
To Create Dynamic Processes
Use conditional logic to create truly dynamic checklists based on if/then logic.
Show and hide tasks based on the value entered in to a specific control, such as a text box or drop down.
Responsive checklists give you more power. For example, if the user selects a product you can display tasks that are related to that specific product only.
You can create multiple conditional logic rules to control exactly how you want your process to behave.
Automatically Perfom Actions In Over 2,000 Apps
Using Our Zapier Integration
Easily connect with other apps using our Zapier integration. Set up integrations and automations without writing any code.
Automatic Notifications
To Keep You In The Loop
Receive emails & in-app notifications when certain actions occur within CheckFlow. Users can opt out of receiving email notifications if required.
When a checklist is started all assignees will be sent a notification to inform them that they're assigned to one or more tasks in the checklist.
If a task becomes overdue we will send a notification to all task assignees and all team administrators.
Our notification system means that your team can start work on their tasks immediately and take action as soon as a task becomes overdue.
Get a Free CheckFlow Account
Take Control Of Your Workflows